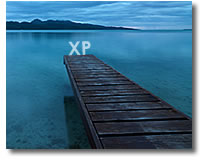 The doomsayer said the end of XP is near and the doomsayer foretold correctly. On April 14th, 2009, Microsoft plans to end mainstream support for the Windows XP operating system (OS). Even though critical support — whatever that means — will still be offered until 2014. This leaves me with some choices, none of which may be as good for me, or Microsoft, as just continuing the needed free mainstream support would be. Here are my options:
The Choices
Ignore It
This is probably be the route I'll take due to myriad factors affecting my other choices. I suspect this will also be the route taken by many others. The big question is what will I encounter if unsupported? Will I regret the decision and then find myself stuck? Others must wonder the same thing. My decision doesn't just affect me either: Barring one machine missing some stupid music file, beethov9.wma, hindering its upgrade from SP2 to SP3, my entire office runs Windows XP Professional with Service Pack 3 (SP3) installed.
Upgrade
I could bite the bullet and upgrade to Windows Vista. That is, after all, what Microsoft would advise me to do if I were to ask. But in all practicality, this isn't even an option. First of all I would have to upgrade every machine I own save my personal development platform. None of the computers in my company are built to handle Vista. Yet, ironically, they all perform splendidly running XP. Moreover, they all do exactly what we need them to do. They run our software nicely. My personal development platform could handle Vista without a problem. One reason is that I have 3 gigabytes of RAM. But I have that much RAM because I need the power to do what I do. If I spend it on my OS then I'm right back to where I was before adding more memory. It's not an option.
Jump Ship
Ahh, the Mac and Linux users are smiling. They know this is the only real option, or the best or most obvious option as some will likely tell me. But is it? In my company I know we have one critical piece of software that will only run on Windows. That's problem one. Again, another factor is the expense, especially since our machines do exactly what we need them to do, as was mentioned. Then there's the issue of learning a new operating system. I don't expect I'd have a problem with this, but my employees might. Not all are geeks like me. None of them are, in fact. I am a one-man IT department. All that said, jumping ship may very well be an option when we are ready to upgrade, on our terms. Some of it depends on what Microsoft decides to do.
Scream
I guess I could call this post an open complaint to Microsoft, though I'm hardly screaming bloody murder. Not my style. I'll be more quiet about it than that. I will speak most loudly with my future actions. If my company gets squeezed out of the Microsoft family then so be it. They do have the option to prevent this from happening, though. And I don't mean hurrying up Windows 7 — I don't even know if that'll be better than Vista or if it'll solve my problems. Instead I mean leaving me with my options. Including letting me run with XP until my needs dictate otherwise, and to support me in the meantime. I don't think I'm being unreasonable. It's not my fault that XP is a great OS (the best they've made I think). It's not my fault it still serves me and my company very well. It's not my fault Vista proved to be something less than everyone had hoped for.
And You…?
Are you in the same boat? Between a rock and something else? What are your plans? What option will you adopt? If you're a Mac or Linux user, tell me, are your experiences much different than my own? Are your systems flawless? Hearing some the grass appears to be greener on the other side of the fence, but I'm not a moron. I know how fan boys can gush. I know how love can be blind. Has anyone gone to Mac or Linux and regretted it? Has anyone done this and actually gone back to Windows? If so, why?
And Microsoft. How about you? If you're reading this, are you going to be sticking to your guns? If so, why? Or will you listen to reason and continue mainstream support for perhaps your most popular and most widely used operating system ever? To me the best path is obvious.
These posts may be related: