Archive for "June, 2008"
The following entries were made in the "June, 2008" time-frame.
---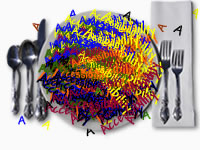 They say too much of a good thing isn't all that good. It's true, and this fact remains as the statement is applied to web development. Especially when it's applied to the web accessibility branch. Let's explore this. Web accessibility is a good thing, right? You bet it is, from its benefits to myriad users to its benefits to the site in the area of search engine indexing. It's win-win all the way. But before jumping in and going wild with its application and adherence on your next project, making sure your site is accessible to the nth degree and all that, it can be overdone.
Continue reading "Web Excessibility" »
---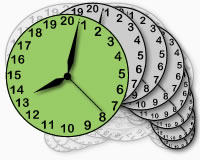 I haven't been posting as much, roughly once a week I guess, but not as much as I used to. This post is meant to explain why. To tell you what I've been up to — or not up to as the case may be. I have been purposely cutting back. I have family, it's the nice time of year, and I have a life-long hobby I'm taking to new level, or trying to. I'll offer more about that at another time. I have been dong fewer web and blog projects, or perhaps you could say I'm allowing more room between projects, making time or all of my other pursuits. Which are varied.
Continue reading "My What-I've-Been-Up-To Post" »
---