Archive for "November, 2008"
The following entries were made in the "November, 2008" time-frame.
---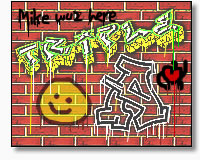 A while back I mentioned I made a AAA web site that conformed to the Web Content Accessibility Guidelines (WCAG) version 2.0. The site was for California disability rights attorney, Lainey Feingold, who works primarily with the blind and visually impaired community on technology and information access issues. She is nationally recognized for negotiating accessibility agreements and for pioneering the collaborative advocacy and dispute resolution method known as Structured Negotiations. That's from her site — a site which is one of just two AAA implementations (the other being Vision Australia).
Continue reading "My WCAG 2.0 AAA Implementation" »
---