Archive for "April, 2009"
The following entries were made in the "April, 2009" time-frame.
---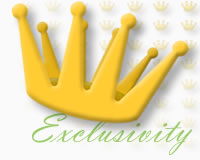 It took almost a year, but I got the required number of downloads (250), and exceeded the minimum 50% acceptance rate — I am at about 74% — to become an "Exclusive Photographer" at iStockphoto.com — w00t! I can't say it was easy all the time. There was a lot of learning going on, and I have to admit it was a bit frustrating at times, but the ride was still enjoyable. 250 downloads isn't a lot, and I didn't have a rich year, not monetarily speaking, but it's a beginning. The important thing is this a fit for me and I'm enjoying the journey. I feel very positive about the destination.
Continue reading "iStockphoto Exclusivity" »
---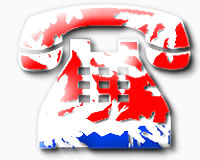 All the rage nowadays is using your high speed Internet connection for telecommunications purposes, instead of using the good old phone company and their possibly overpriced services. There are even devices out there that you can plug one end of into your computer's USB port and the other end becomes a common phone jack. It's all pretty cool, except for one major downside — the latest new threat. Here's what it is…
Continue reading "Hacking Telecom: What's Next?!" »
---