Archive for "January, 2009"
The following entries were made in the "January, 2009" time-frame.
---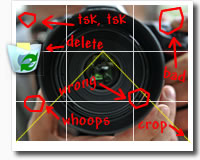 I've been at a little while now. I've got some calluses. I've been a member of iStockphoto since February of 2008, but I didn't start contributing until April. You do the math. During these months I've been hard at work basically re-learning the craft. Photography has been a hobby since I was a kid — I grew up with an SLR camera given to me by my dad — but this whole stock photo thing and using a digital SLR (DSLR) have been a new and exciting adventure. This is my progress report.
Continue reading "On Becoming a Photographer" »
---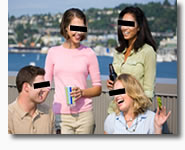 Gas prices are high. Driving my Jeep creates pollution. That contributes to global warming. Driving is also known to be dangerous. I avoided all these negatives this year by doing all of my holiday shopping online. It's fast, convenient, saves time, and hopefully with the precautions I take and knowledge I posses, safe. I didn't have to spend hours driving all over creation finding the items I wanted.
Continue reading "Unmet Friends in Unseen Places" »
---