Mike Cherim's Weblog
Articles on web development, accessibility, writing, business, graphics, and more. I even give a little of myself.
---

My wife Barb and I have started down our own road. Getting married changed things for me, for her, for both of us. We needed to start fresh. The path I was already on as a mountain guide is an enjoyable one, so we upped the ante in that direction: we started our own guiding agency in North Conway. Thus, I'm happy to share with you the birth of Redline Guiding.
Continue reading "Redline Guiding is Born" »
---
I haven't published here in quite some time. I'm overdue. Plus, this story has been forming in my mind for months. It was time to put it together and let it out. Enjoy…
Continue reading "Starlight Journey" »
---
I was asked in an email recently what my feelings were regarding the placement of a navigation menu on a web site. The person asking wanted to know the latest scoop on the advantages or disadvantages of various menu placements. Is a right-hand vertical menu better somehow than a left-hand vertical menu? How about a horizontal navigation menu at the top of the page? Over the years I've made them all at one time or another, though lately most have been vertical right-hand menus. I responded with all I knew about the subject, then admitted the info may be dated. Here's basically what I offered:
Continue reading "Web Site Navigation Menu Placement" »
---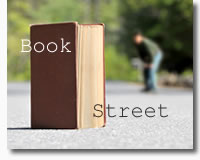 I recently had a conversation with my son about the subject of this post. We wondered if we had street smarts (wisdom), book smarts (intelligence), both, or none of the above. And we also explored our preferences to these qualities in those we associate with. It turned out to be an interesting subject for us. My son says that I have both street smarts and book smarts. I won't argue with him. I've had a wild past and street smarts have kept me out of trouble on many occasions. But I do grasp things academically and have always had a solid understanding of the sciences and other subjects. My varied past had a hand in that, too. I also read a lot and that helps. My son is street smart…
Continue reading "Book Smarts or Street Smarts?" »
---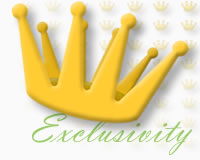 It took almost a year, but I got the required number of downloads (250), and exceeded the minimum 50% acceptance rate — I am at about 74% — to become an "Exclusive Photographer" at iStockphoto.com — w00t! I can't say it was easy all the time. There was a lot of learning going on, and I have to admit it was a bit frustrating at times, but the ride was still enjoyable. 250 downloads isn't a lot, and I didn't have a rich year, not monetarily speaking, but it's a beginning. The important thing is this a fit for me and I'm enjoying the journey. I feel very positive about the destination.
Continue reading "iStockphoto Exclusivity" »
---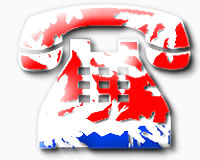 All the rage nowadays is using your high speed Internet connection for telecommunications purposes, instead of using the good old phone company and their possibly overpriced services. There are even devices out there that you can plug one end of into your computer's USB port and the other end becomes a common phone jack. It's all pretty cool, except for one major downside — the latest new threat. Here's what it is…
Continue reading "Hacking Telecom: What's Next?!" »
---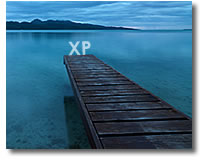 The doomsayer said the end of XP is near and the doomsayer foretold correctly. On April 14th, 2009, Microsoft plans to end mainstream support for the Windows XP operating system (OS). Even though critical support — whatever that means — will still be offered until 2014. This leaves me with some choices, none of which may be as good for me, or Microsoft, as just continuing the needed free mainstream support would be. Here are my options:
Continue reading "Hey Microsoft, Don't Push Me Away" »
---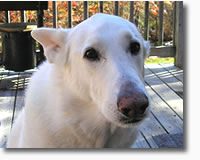 On Sunday, March 8th, I asked my white German shepherd dog, Salty, if he wanted to go for a walk. He seemed depressed so I thought it would cheer him up. He didn't really seem up to it, but would follow me to the ends of the earth so away we went. He didn't run ahead as he usually does, he barely kept pace with me, and he actually stopped once as if he was tired. I got very concerned so we turned around and went home. I called the veterinarian.
Continue reading "In Loving Memory: Salty 1999-2009" »
---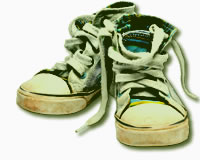 More than any other factor, it is the understanding of web accessibility obstacles that has best assisted me in the pursuit of making my sites and those of my clients as accessible as possible. But isn't that always the way? We cannot avoid danger if we cannot recognize it. That's what I tell my son. I stress that he can do anything he wants to in life, but before jumping in with both feet he would be smart to first identify the risks so that he may avoid them. As this pertains to web accessibility the risks are, of course, a lack of access to those who need it. And to succeed, we are smart to first identify those risks so that we, too, may avoid them. On behalf of our sites' users.
Continue reading "Understanding Web Accessibility Obstacles" »
---